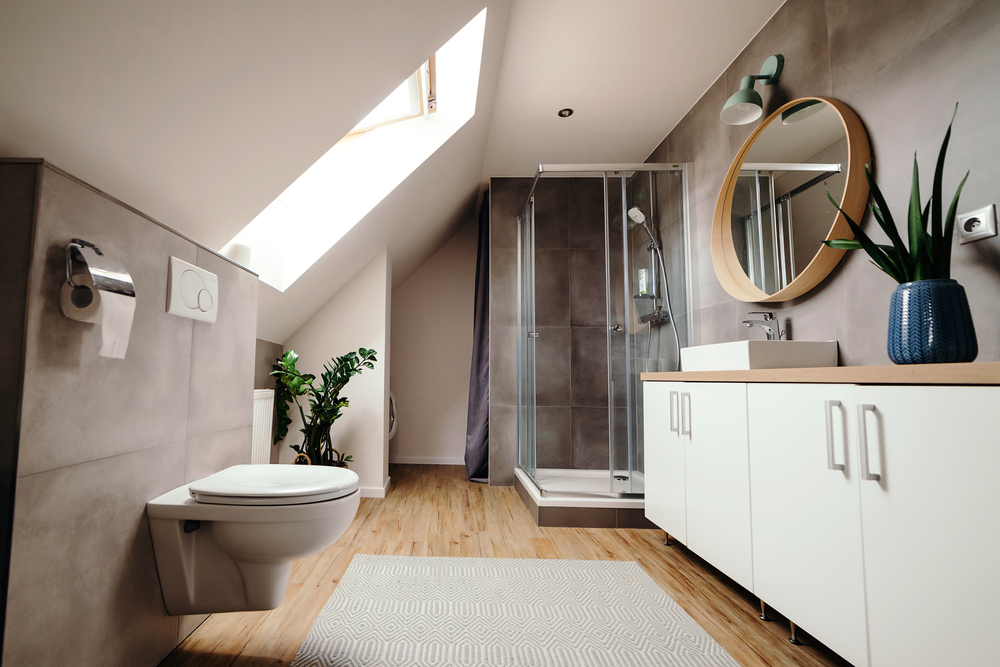 We are the home builder located in Hampshire, priding ourselves on providing excellent craftsmanship to each and every home we build. We specialise in traditional, contemporary designs and modern designs as well. We offer our customers a wide variety of home building plans, where each home is designed and built in accordance with the satisfaction of our customers in mind.
The second option is to increase the space of a bathroom that already exists and remodel it. This is called a bathroom extension and may serve you better. However, doing so may prove to be highly daunting, so we have compiled a list of questions that you may answer to find the extension or installation that you feel suits you and your family the best.
How Much Does It Cost To Extend A Bathroom?
Before you brainstorm bathroom extension ideas, it is important to keep the cost of doing so in mind. How much does a bathroom extension cost? A retouch of your already present lavatory may cost anywhere from three thousand to five thousand Pounds. Small bathroom extension ideas are always more cost-effective than getting a new bathroom.
Adding a new bathroom to your house, however, causes its value to shoot through the roof, so that is a viable option if you plan to sell your place. Do a background check on the other factors impacting the same, like the location.
LETS TALK ABOUT YOUR PROJECT TO GET THE BEST OFFER
MCA Build
All in One
Building Services
WHY MCA for Bathroom Extensions
At MCA Build we provide comprehensive bathroom installation and remodelling services. We focus on repairs, extensions and refurbishments for bathrooms of all types, sizes and styles. Whether traditional or contemporary, we can create the best bathroom for your needs and tastes.
As one of the most important rooms in the home, it's important the bathroom is not only functional but also easy to access and aesthetically pleasing. Our skilled team of designers and workmen will ensure all your bathroom structural requirements are met.
We do everything including, design renovating, decorating, flooring and tiling. This means you get an all in one service carried out quickly and professionally with seamless precision.
LETS TALK ABOUT YOUR PROJECT TO GET THE BEST OFFER
Bathroom Design and Installation
We like to offer a full-service approach. Which is why our bathroom design services go hand in hand with our bathroom installation service. Having one company manage your entire bathroom project allows for a smoother, stress free experience.
Firstly, we conduct a site survey to fully understand your bathroom space whilst noting important information such as pipe positions etc. Next, we invite you for a design consultation to discuss all your ideas and how you envision your dream bathroom.
Our bathroom designers will create realistic interpretations of the proposed design using mood boards, CAD drawings and 3D renders. Once you are happy with the bathroom design, all products are placed on order with delivery and installation promptly arranged. We pride ourselves on making sure your luxury bathroom installation is as convenient and hassle-free as possible.
LETS TALK ABOUT YOUR PROJECT TO GET THE BEST OFFER