Do you want to expand your bungalow and add more living space? A double-storey extension is a good choice for increasing square footage and property value. This blog post will look at 10 bungalow double-storey extension ideas that can completely remodel your property.
Two-Storey Rear Extension: Creating a Spacious Kitchen
A two-story rear extension is one of the most popular options for bungalow extensions. With this extension, you may expand your kitchen on the ground floor while adding more bedrooms or living space on the upper level. You may build a spacious kitchen that serves as the centre of your home by expanding the back of your bungalow.
Wraparound Extension: Maximising Living Space
A wraparound extension entails extending your bungalow on different sides in order to maximise available living space. This addition style provides a lot of flexibility, allowing you to add more bedrooms, a home office, or a family room. The wraparound design merges easily with the existing structure, resulting in creating a cohesive appearance.
Side Return Extension: Enhancing the Dining Area
A side return extension is a wonderful option for enhancing your dining area. This addition expands the width of your living space by extending your bungalow to the side. You have the option of designing a dining area, open-plan kitchen, or separate dining room.
Garage Conversion: Multipurpose Living Space
Converting your garage into a useful living space is a low-cost option to increase the size of your house. This option is especially advantageous if you require an extra bedroom or a study room. By reusing your garage, you may create a diverse and functional place that matches your needs.
LETS TALK ABOUT YOUR PROJECT TO GET THE BEST OFFER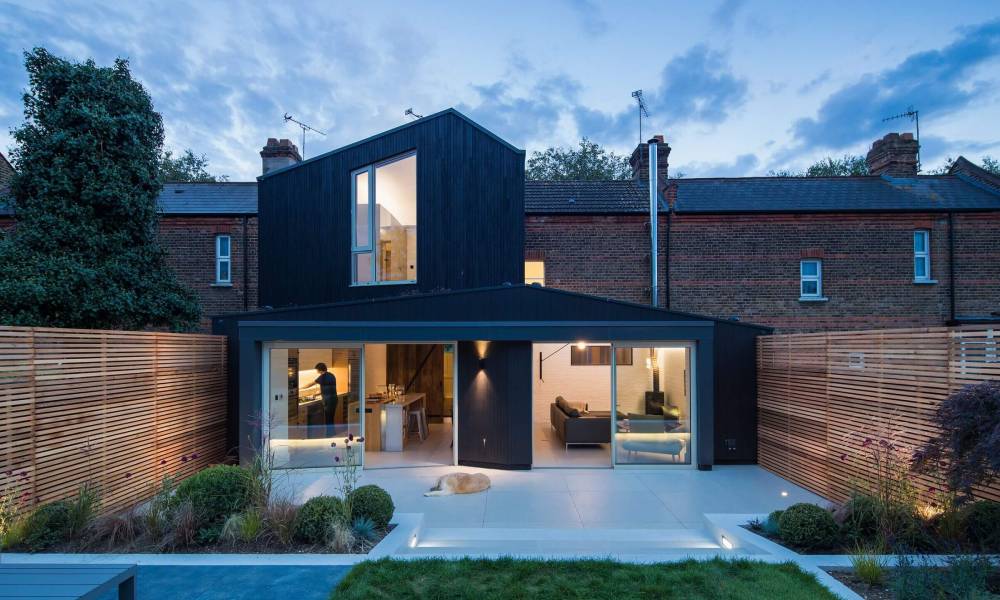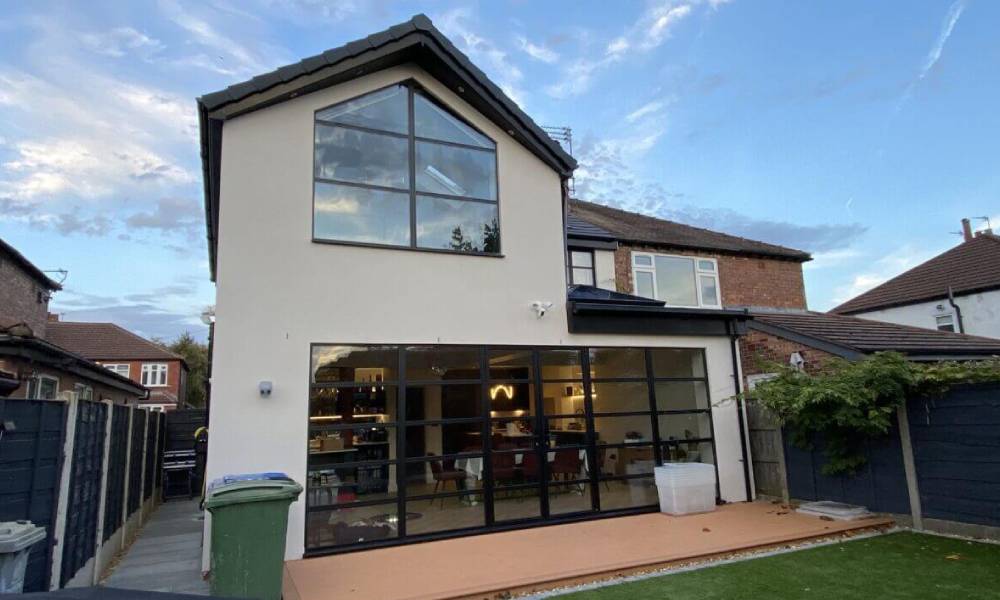 Loft Conversion: Utilising the Roof Space
Converting the attic into a living space might provide you with an extra bedroom, a home office, or a comfortable relaxation area. This option is best for improving your home's potential without dramatically affecting its external appearance.
Double-Storey Front Extension: Expanding the Entrance
A double-story front extension is an excellent choice if you want to make a grand entrance and add a striking visual aspect to your home. This addition not only expands your living space but also improves the overall curb appearance of your home. You can design a stunning hallway or large porch or add an architectural element.
Sunroom Extension: Embracing Natural Light
Bringing the outdoors in with a sunroom extension is a fantastic way to enjoy natural light and the surrounding views. This kind of extension allows plenty of sunlight to enter as it has large windows. A sunroom can serve as a tranquil reading nook, a vibrant indoor garden, or a cosy space to relax and unwind.
Annexe Extension: Accommodating Guests
An annexe extension is worth considering if you frequently have guests or need separate living quarters for extended family members. This self-contained extension can provide a private space for guests, complete with a bedroom, bathroom, and living area. It offers comfort and privacy while allowing your loved ones to stay with you for extended periods.
Basement Conversion: Adding a Lower Level
Utilising your bungalow's basement by converting it into usable living space can significantly increase your home's square footage. You can transform the basement into a home theatre, a games room, or a spacious home office. Basement conversions are an excellent choice for creating versatile and functional areas catering to your needs.
Conservatory Extension: Bringing the Outdoors In
A conservatory extension is an excellent way to bring the beauty of the outdoors into your bungalow. This extension is typically made of glass and provides a perfect space for enjoying your garden throughout the year. You can use it as a cosy breakfast nook, a tranquil yoga studio, or a delightful play area for your children.
LETS TALK ABOUT YOUR PROJECT TO GET THE BEST OFFER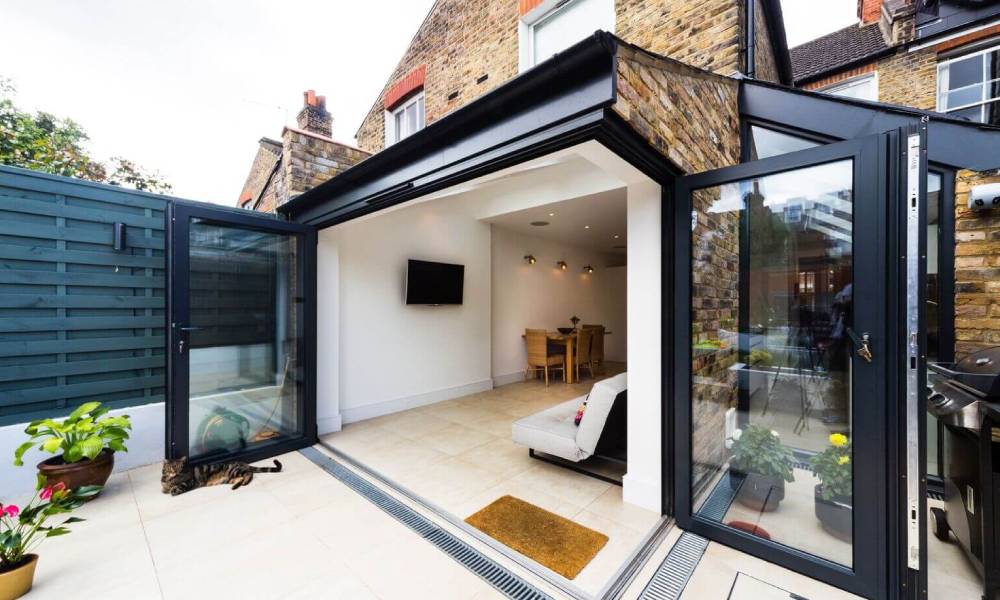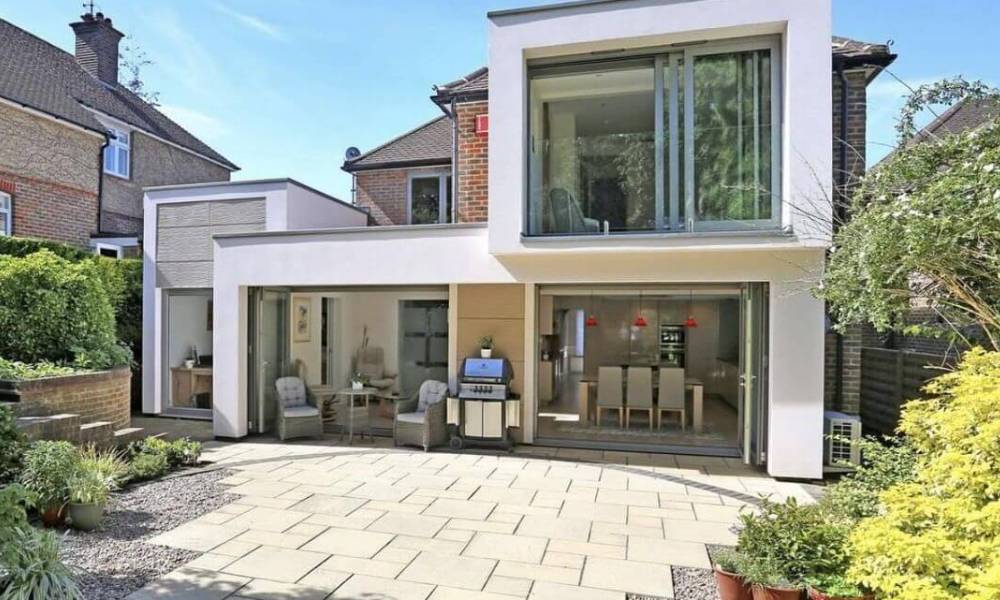 Frequently Asked Questions (FAQs)
Will a double-storey extension significantly increase the value of my bungalow?
The value of your bungalow is significantly increased by a well-designed double-storey extension can significantly increase the value of your bungalow. It adds extra living space and enhances the overall appearance of your property.
How much time is needed for a bungalow double-storey extension?
The time taken by a double-storey extension project varies depending on many factors:
Design's complexity
Planning permissions
Construction requirements
Is Planning Permission Needed for a bungalow double-storey extension?
Planning permission is needed for a bungalow double-storey extension in many cases. However, certain permitted development rights may apply, allowing you to carry out the extension without explicit planning permission. To learn the exact restrictions in your region, speak with your local planning department or a competent architect.
How Much Does a Double-Storey Bungalow Expansion Cost?
The cost of a double-story expansion varies based on criteria such as the extension's size, the materials utilised, and the location of your land. Obtaining detailed quotes from reputable builders or architects is recommended to get an accurate cost estimate for your specific project.
Can I live in my bungalow during the extension project?
Living in your bungalow during a double-storey extension project can be challenging, especially if it involves major structural work. Discussing this aspect with your builder or architect to make suitable arrangements for your temporary accommodation during the construction phase is best.
Conclusion
A bungalow double-storey extension opens up a world of possibilities for creating additional space and enhancing the value of your home. From expanding your kitchen to adding extra bedrooms, there are numerous design options to suit your specific requirements. With careful planning and professional assistance, you can transform your bungalow into a spacious and functional haven that meets the needs of your growing family.